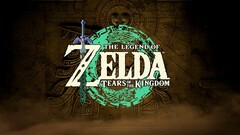 Ten minutes of The Legend of Zelda: Tears of the Kingdom gameplay footage will be shown off on Nintendo's YouTube channel on March 28 at 07:00 PT. Pre-orders for the game are now live, and it will be playable worldwide on May 12.
Nintendo hasn't talked much about The Legend of Zelda: Tears of the Kingdom after its late-2022 reveal. The highly-anticipated Breath of the Wild successor is set to hit the Switch on May 12, 2023. A previous rumour stated Nintendo would launch a new Zelda-themed Switch to mark the occasion. Meanwhile, gamers will have to make do with about ten minutes of gameplay footage.
Nintendo's official Twitter handle announced it would show off The Legend of Zelda: Tears of the Kingdom via its YouTube channel tomorrow (March 28) at 07:00 PT. Based on the game's launch trailer, it seems to be set after the events of Breath of the Wild in what looks like a fractured version of Hyrule with extra emphasis on verticality.
Given the Switch's limited hardware capabilities, The Legend of Zelda: Tears of the Kingdom will likely use the same engine as its predecessor, with a few new mechanics thrown in to keep things fresh. To make matters worse, Nintendo has set its price at US$70, forcing gamers to pay current-gen money for what is effectively a last-gen title.
Anil Ganti – Senior Tech Writer – 1310 articles published on Notebookcheck since 2019
I've been an avid PC gamer since the age of 8. My passion for gaming eventually pushed me towards general tech, and I got my first writing gig at the age of 19. I have a degree in mechanical engineering and have worked in the manufacturing industry and a few other publications like Wccftech before joining Notebookcheck in November 2019. I cover a variety of topics including smartphones, gaming, and computer hardware.
Anil Ganti, 2023-03-27 (Update: 2023-03-27)